Scottsdale Ferrari is part of Roger Penske's United Auto Group.

They've had about six SuperAmericas through the dealership in 2005.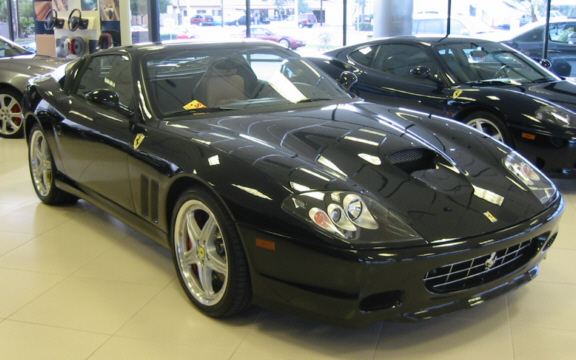 Chris Pauken demonstrates the Electro-chromatic roof of the SuperAmerica.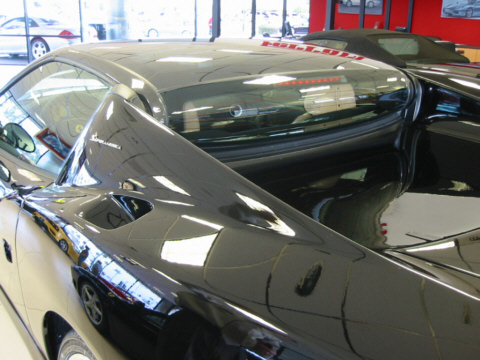 Also on the showroom floor was a red (2002?) 575 Maranello with fewer than 3,000 miles and this exquisite two-tone interior.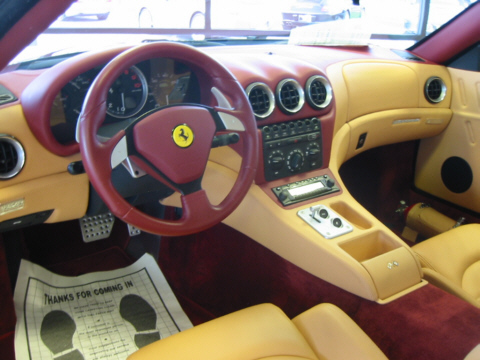 Unfortunately, this great interior didn't match the red exterior.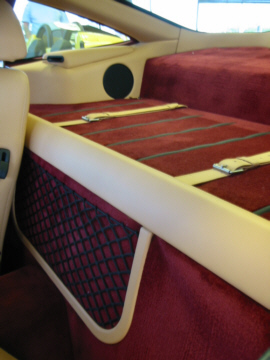 Finally, as part of a photo shoot, these 22 inch wheels had been mounted on a 612 that I saw New Year's Eve (without my camera).


Chris said that the 612 didn't ride too harshly with these two inch (50mm) tall profile Perelli tires!